Theresa Bradley-Banta Real Estate Consultancy Website Wins Gold in the 2013 American Business Awards
---
Winners in ABA's Tech & New Product Awards
Ceremony Announced in San Francisco
***

DENVER, CO – SEPTEMBER 17, 2013 – FOR IMMEDIATE RELEASE
Theresa Bradley-Banta Real Estate Consultancy continues its 2013 ABA winning streak by bringing home the Gold.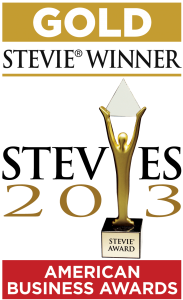 The company was presented with a Gold Stevie® Award in the Website category in The 11th Annual American Business Awards last night. The company also won Bronze awards for Company of the Year and Executive of the Year at the June 17, 2013 ABA awards ceremony in Chicago, IL.
The American Business Awards are the nation's premier business awards program.
The Theresa Bradley-Banta Real Estate Consultancy website (theresabradleybanta.com) was created to provide a comprehensive and easily accessible "no hype" education in real estate investing.
The site offers: easy navigation that's mobile phone and eReader friendly; fresh, educational content including comprehensive, quality articles and resources; and clearly defined mentoring and consulting programs. The company has become a trusted resource for real estate investors from beginner to pro.
"The Gold Stevie Award is confirmation of our commitment to provide our clients and the community at large with outstanding education and strategies for success," said Theresa Bradley-Banta CEO and Founder of the Theresa Bradley-Banta Real Estate Consultancy. "We are proud to have been selected for this prestigious award. We congratulate all of this year's award winners for their commitment to excellence."
"So many remarkable stories of success and innovation were told in the nominations submitted to this year's American Business Awards," said Michael Gallagher, president and founder of the Stevie Awards. "We congratulate all of this year's Stevie Award winners, and thank them for the inspiration provided by their achievements."
About Theresa Bradley-Banta Real Estate Consultancy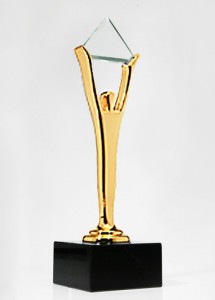 Theresa Bradley-Banta Real Estate Consultancy offers individualized consulting services for every aspect of the multifamily real estate investment process providing support for a variety of specialized topics. The end goal is to increase client's net worth, generate cash flow, and develop an investment portfolio through asset acquisition. The company inaugurated its first formal education program in 2009 offering three levels of support for: first time real estate investors; mid-level residential real estate investors moving into multifamily property acquisition; and seasoned real estate investors starting sophisticated real estate investment enterprises.
About the Stevie Awards
Stevie Awards are conferred in four programs: The American Business Awards, The International Business Awards, the Stevie Awards for Women in Business, and the Stevie Awards for Sales & Customer Service. A fifth program, the Asia-Pacific Stevie Awards, will debut this month. Honoring organizations of all types and sizes and the people behind them, the Stevies recognize outstanding performances in the workplace worldwide. Learn more about the Stevie Awards at www.StevieAwards.com.