ALL OF THE RESOURCES YOU NEED TO GET STARTED WITH REAL ESTATE INVESTMENT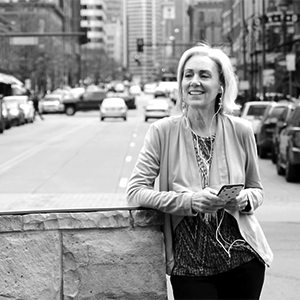 Theresa Bradley-Banta
Founder + CEO
Theresa Bradley-Banta writes, speaks and mentors on investing in multifamily real estate while avoiding the pitfalls that plague many investors.
She is an active real estate investor and experienced asset manager and owner-operator of single-family rentals, multifamily properties and international single-family development projects from $50K to greater than $9M. She is a consultant to clients with an aggregate portfolio value in excess of $150M.
Theresa is a 2017 PropTech Top 100 Influencer and winner of 14 American and International real estate awards for her website and real estate investing programs.
New to real estate investing? New to our website? Step on in. Ready to invest in multifamily properties and enjoy a new source of income? You're in the right place! Our aim is to teach you how to succeed in the world of multifamily real estate investing while avoiding the common pitfalls of first-time property ownership.
FREE RESOURCES, BOOKS, AND OTHER COOL STUFF

You'll never look at a real estate market the same way again! The attached checklist gives you a list of the criteria to apply to each real estate market you study.

The attached Multifamily Investing Checklist gives you a list of the criteria to check off as you investigate a potential multifamily investment acquisition.

Smart multifamily real estate investors know apartment building operations inside and out—it's the only way to stay on top of what your team is doing, or not doing.

More than 15 links to free local apartment market data; free apartment industry and commercial real estate investing magazines; and resources for investigating rental markets.

Three great multifamily investing resources to help you find the best cities to buy apartment buildings.

You'll find a Due Diligence Checklist; Sample Property Management Agreement; Sample Letter of Intent (LOI); Broker and Property Manager Interview Questions, and much more!
STEP-BY-STEP REAL ESTATE INVESTING