Looking for ways to jazz up your short-term rental? Would you love to exceed the expectations of your guests? Do good reviews sound wonderful to you?
Short-term rentals like those offered through Airbnb are a hot market all over the world. Their appeal will only grow during the vacation months, so get ready. Competition is fierce. We have collected 10 tips from seasoned Airbnb SuperHosts to help you put the sizzle into your short-term rental!
1. Use the best possible photographs

First, view your short-term rental listing from your prospective guest's point of view. You want your home to seem inviting through the photos you choose.
Let your potential guests imagine themselves in your space by posting photos that demonstrate how comfortable your home is. For example, include a photo of a chair next to a table with a cup of coffee and a laptop. Or, include a photo of your kitchen with a bowl of fresh fruit on the counter.
Clean your place thoroughly. Don't forget the basics. Make your windows sparkle and your floors shine. Take 50% of the stuff off your kitchen counter and store it somewhere else. Get rid of clutter. Fluff the pillows.
2. Offer more photographs than needed

Make sure you have plenty of photographs of your property, inside and out. Photograph each room at different angles. Document what the property looks like in different seasons.
Imagine you are giving directions to a friend who is visiting for the first time. Include photographs of the surrounding area, with landmarks, to help guests easily locate your space.
3. Price competitively

After photographs, reviews are usually the second stop for interested guests. Before you receive your first good reviews, consider setting your price lower to attract business. Good reviews are worth every dollar of your discount.
After you have accumulated some positive reviews, research the prices local hotels and other short-term rentals are charging and price in the same range.
4. Make contact count

Respond promptly to inquiries. Compose your email replies in a friendly and warm tone. Reach out to guests a week before they arrive to finalize arrival times. Review any special needs they might have. Be flexible with check-in times.
Also, provide information about the neighborhood. Where is the best place to get coffee? Who serves the tastiest regional dishes? What is the best place to soak up the culture? Let guests feel like they are in the know before they arrive. Share your insider scoop about the area.
5. Exceed expectations

There is increasing competition in short-term rentals, so go the extra mile for your guests. Besides offering the basic soap, fresh sheets and towels, offer something in addition.
Have the fridge stocked with how they like their coffee/tea. Leave a hand-written thank you note with chocolates. Offer a complementary bottle of wine and/or water. Leave a bowl of fruit to enjoy. Share your gym membership. Leave soothing music turned on for a relaxing arrival atmosphere.
Whatever you do, that extra effort will make your short-term rental listing shine.
6. Have an instruction book to your short-term rental

Airbnb encourages hosts to create a House Manual for their guests and with good reason. Your property is more complicated than you think.
Include notes on how to work all of the electronics. Explain how to turn the shower on and get hot water. Detail check-out procedures and expectations. As always, include photographs to illustrate your instructions.
7. Help your guests get around

Leave your guests with a sheet of information about buses and transportation, museum information, and short local day trips to take.  Include travel books, brochures, and menus of local attractions and restaurants. Airbnb hosts can create city guidebooks for guests to see once they've booked their reservation.
Also provide discount coupons that might save your guests some money during their stay. Point guests to local places off the beaten path.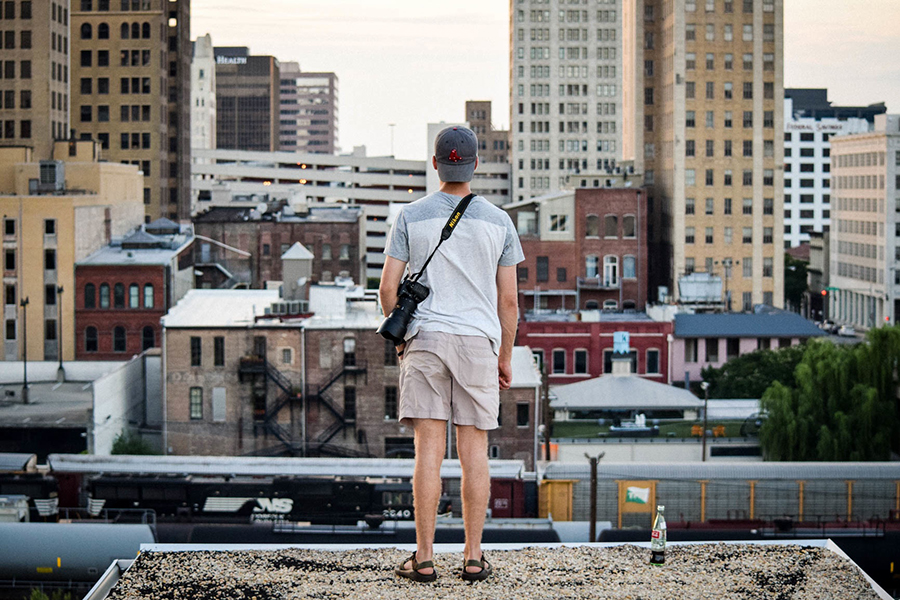 8. Use a key-less lock

Make your guests stay as hassle-free as possible. If you will not be there to greet your guests, then use a key-less lock. Set a code and use a keypad.
Each code will be personal to the guest, which makes it easy for the guest to remember. It also offers your guests additional security. They'll know the guests before them do not have continued access. 
As a bonus, it allows for check-ins when you are not home, and you don't have to worry about lost keys.
9. Keep it simple

Keep your short-term rental property meticulously clean and uncluttered. Clean your space professionally if possible. A clean, safe, cozy space is what guests want. Don't go overboard with decorating, remember, less is more, but be authentic to who you are. Decorate for the holidays as you normally would.
Use fresh flowers from the local Farmer's Market and art from the area. Your guests want to live, and experience the area, like a local.
10. Make them feel at home

Keep an umbrella by the door for unexpected rain. Leave soft blankets on the couch and books to read by the bed. Put a deck of cards and a stack of fun games to play in the living room.
Just in case, organize an emergency kit with an extra toothbrush, toothpaste, disposable razors, band-aides, a flashlight, and medicine kit. Mosts guests won't use the kit, but it is good to know that it is there if they need something in the middle of the night.
There you have it, 10 extraordinary tips to help with putting the sizzle into your short-term rental.
Learn more:

Are Short-Term Rentals a Good Real Estate Investment?
Thinking of Starting a Vacation Rental Business?
Going Solo? 5 Steps to Setting up a Real Estate Company
***
The following two tabs change content below.
Theresa Bradley-Banta writes about investing in real estate while avoiding the pitfalls that plague many new investors. She is a 2017 PropTech Top 100 Influencer and winner of 14 American and International real estate awards for her website and real estate investing programs. As featured on: The Equifax Finance Blog, AOL's Daily Finance, Scotsman Guide, The Best Real Estate Investing Advice Ever Show, Stevie Awards Blog, Rental Housing Journal, and Investors Beat among others.
Latest posts by Theresa Bradley-Banta (see all)