by Theresa Bradley-Banta
As an owner of rental property you are competing with other local rental properties for residents. This is your opportunity to shine!
When you know what the rental market offers and what your target demographic wants you will outperform your competition. Here's how to do it.
Who wants to live there?

The answers will influence your
Marketing decisions
Target demographics
Renovations, upgrades and amenities decisions
Exit strategies
Working adults with children will want a neighborhood with good schools, parks, grocery shopping, public transportation and low crime.
Young single adults are influenced by trendy attractions, social activities and major employment centers. American households are changing and it's your job to stay current on housing trends.
Is your rental competition snoozing?

There's nothing worse than getting caught taking a nap when everyone else is hitting balls out of the park.
Don't let complacency get a foothold. If every rental property around you offers stainless steel appliances and granite counter tops, and you expect to command the same rents without offering like amenities, you're definitely in dreamland.
On the other hand, when you know what the other owners are up to (or not up to) you'll know how to attract the best residents around; get the highest rents; and make a killing when you sell your property.
What does the local rental market want?
Does the local rental community give it to them?
Great tip: Set up some local property tours as a prospective renter. Look at properties from the eye of your target demographic. When you understand the desires of your target renter your life as a real estate investor becomes much easier. Guessing and making incorrect decisions can result in a living nightmare.
Do your residents boast about how much rent they pay?

In some markets the rental rate is the only thing that matters. Some residents want to pay the least amount of rent possible. In other markets residents are willing to pay a premium in exchange for great amenities. A high rental amount can even become a bragging right.
What's important to your target demographic? Free rent, paid utilities and low security deposits? Or high-end upgrades and amenities like a building-wide Wi-Fi network? If your market is only interested in the lowest rent possible exchange some 'freebies' for higher rent. For example you can:
Offer free parking if your lot is not full.
Let your resident paint one wall the color of their choice.
Replace the lighting fixture or counter space in the bathroom.
Install a water faucet filter.
Replace shades on overhead lights.
Install new blinds.
Double the kitchen counter and storage space with a rolling island.
Install wood laminate design flooring in the main living room.
None of these 'upgrades' will break your bank and residents will be happy to pay a little more.
Amenities – the key to bragging rights

Families will want an in-unit washer and dryer above all other amenities. If your units are short on space install stacking washer/dryers. If residents in neighboring rental properties are walking to the local laundry you've just outsmarted your competition.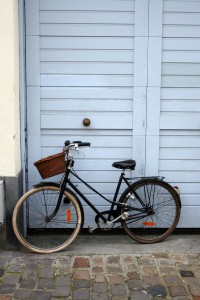 Another option is to complete a higher-end renovation on your community laundry room by adding: new paint; trendy floor tile; upgraded energy-smart appliances; comfortable seating; and entertainment like TV and audio.
Young adults may want the bare minimum in their personal unit while insisting on great social common areas. Why not convert existing common areas to new uses?
For example, turn an unused storage area into bicycle parking or a recycling area—or both. Install small stackable washers and dryers in each unit and convert your laundry to a wireless café and resident lounge. Redeck the pool and/or add an outdoor kitchen with barbecue. Update the common areas with fresh color schemes.
Don't get stuck with the wrong unit type and size

You must know what the market wants! If the the market demand is for two and three bedroom units and you buy a property with studio apartments you will struggle with leasing from day one. Or, you might own a property with 100% occupancy in two-bedroom units while one-bedroom units sit empty for months and months.
Understand the value of community

Families will want a family oriented community. They don't want to live in a singles rental. They want a nice, safe, secure, clean living environment. Spend some of your renovation budget refreshing the interior of the property and upgrading the landscaping.
Seniors may prefer to live with other seniors in a quiet, clean property with easy access to entryways and parking. A pet friendly residence may be a priority.
The social scene will appeal to young adults.
Study the neighborhood before you buy your property. What's the nature of the overall local community? Here are some ideas for evaluating a neighborhood before you buy. These tips are also a great way to measure how your property fits in the mix if you already own your rental property.
Take a little drive

Who wants to live in the area? Do you see families or mostly young adults? People loitering on the corners? Runners, walkers and bike riders? Who already lives in the neighborhood? Is the neighborhood deteriorating or showing signs of positive change and improvements?
What types of cars do the locals drive? At what time of day?
Does it look as though crime might be an issue? Are windows and doors barred?
How crisp is the landscaping?
Is the area clean or full of trash?
Do you see signs of pride of ownership?
If you can, visit with local residents and owners of local shops. What is the reputation of the neighborhood? Why do they enjoy living there?
What about bugs?

I saw a new apartment building come on the market the other day. The listing agents didn't include the asking price so I hopped on Google and did an address search. The top Google listing was: "Bed Bug Report for 1234 Cherry St." (bedbugregistry.com). This is not what I expected to find. Although the owners may have satisfactorily resolved the issue it's still a good idea to check the property and the neighborhood for pest complaints.
The Police and Your Multifamily Property (click link to read) will give you some more ideas on researching local property and neighborhood crime.
Research supply and demand

Contact apartment rental leasing agents and property management companies directly to gather information on local rental demand and supply. Search craigslist.com on your specific market. Is it a renter's market where supply and vacancies are high? Or will you be able to complete some nice, simple refreshes on your property and command higher rents because supply is low?
Leasing agents, commercial property brokers and property management companies are also a perfect source for getting information about market rents, concessions, vacancies and listing volume.
The following articles are a great source of information on how to research rental submarkets. Take a minute and read them.
10 Things You Should Look for When Buying an Apartment Building
Should You Hire a Commercial Broker When Buying Apartment Buildings?
Investing in Apartment Buildings – Some Mostly Free Resources
***
The following two tabs change content below.
Theresa Bradley-Banta writes about investing in real estate while avoiding the pitfalls that plague many new investors. She is a 2017 PropTech Top 100 Influencer and winner of 14 American and International real estate awards for her website and real estate investing programs. As featured on: The Equifax Finance Blog, AOL's Daily Finance, Scotsman Guide, The Best Real Estate Investing Advice Ever Show, Stevie Awards Blog, Rental Housing Journal, and Investors Beat among others.
Latest posts by Theresa Bradley-Banta (see all)