by Theresa Bradley-Banta
When was the last time you had a conversation with your property management company about raising the rent on your rental units? What was your goal? Increased revenue? A desire to see improvements to cash flow?
I have good news. When you start talking about ways to create revenue in your multifamily property you're on the path to success.
You might be surprised at how many multifamily property investors do nothing but collect the rent and occasionally glance at the profit and loss statements. I want to be sure you do more than that. The best way to be sure you're not leaving money on the table is to create and implement new and creative revenue generating resources.
Here are a few ideas to get you started . . .
30+ Ways to Create Revenue in Your Multifamily Property
Shop vendors and service providers, negotiate charges

Let your vendors and service providers know that you will review their fees and services annually. And that you will be shopping around and comparing them to the competition.
Your reviews should cover your providers of:
Insurance
Trash removal
Pest control
Cleaning
Property management
Leasing
Marketing
New and refurbished appliances
Carpet and flooring
Laundry leasing
All third party skilled maintenance providers for painting, electric and plumbing, HVAC, etc.
Don't make this an idle "threat." Put your annual review process on your calendar and do it. This is also a great opportunity to get input from your providers on ways to lower costs and streamline services. They may have ideas you never thought of.
Tip: Consider hiring an on-site manager to replace your third-party management company.
A special word is in order regarding laundry leasing: Be sure to review any third-party leases the sellers may have signed with a laundry vendor (or any other vendors). Are you locked in to a long-term lease for washers and dryers? Are you better off buying your own laundry appliances? Pay special attention to revenue sources where you split the proceeds with a third party.
Change your offer to prospective residents

When was the last time you or your team studied market rents and concessions? Can you:
Raise rents?
Decrease rental concessions? (Concessions are enticements to new tenants such as free lease signing bonuses, a reduction in rent or security deposit or other perks that decrease property revenue.)
Ancillary income: add new amenities, services and fees

You might be sitting on a gold mine of untapped revenue sources. Consider charging fees for:
Parking
Storage units
Whole building WiFi
Recycling programs
Bike storage
Pet rent
Late rent payment
NSF
Vending machines are another excellent source of revenue. You might also consider renting common areas for special uses such as parties or even leasing your rooftop to the local cable or telecommunication companies for installation of communication towers.
Implement new leasing policies

Your operations policies should include lease expiration and unit turn management. You'll increase revenue by decreasing the time a rental unit sits vacant.
Stagger lease expiration dates and keep vacancies to minimum
Implement a system for contacting residents 60 days prior to least expiration
Streamline the make-ready process
Establish pre-leasing strategies for upcoming vacancies
Offer incentives to your leasing team for new and renewing leases
Implement proactive maintenance policies

Catch potential problems early. Establish a regular property inspection schedule of:
Rental units (occupied and unoccupied)
Common areas (indoor and outdoor)
Major building mechanicals (roof, boiler, HVAC, etc.)
A simple proactive fix can often eliminate expensive repairs down the line.
Utilities and green building practices

Today's residents are looking for properties with the latest green building practices. Not only will new systems increase revenues through lower costs and rebates they can be implemented in your marketing strategies.
Implement a Resident Utility Reimbursement Program (RUBS)
Install energy efficient building systems such as a Durolast reflective roofing system
Install energy efficient windows
Cover windows with awnings to lower heating and cooling expenses (this is a great way to improve curb appeal too)
Install energy efficient lighting
Take advantage of ENERGY STAR products and rebates
Your number one job as a real estate investor

You've got to constantly stay in the conversation about how to implement new ideas for increased revenue. You can't just visit the topic once a year.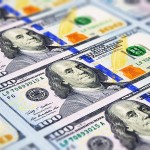 Whether you manage your property yourself or a third-party management company does it for you, operations policies that affect the bottom line must be implemented and monitored constantly. A monthly review is a great idea.
And you must be creative.
Raising the rent is one thing, finding new sources of income can be more of a challenge. Seasoned real estate investors continually challenge themselves and their team members to come up with new ideas, policies and ways to implement changes to operations.
Learn more:

6 Creative Sources for New Revenue at Your Apartment Complex
Multifamily Property Checklist: An Owner's Guide for Operating Apartment Buildings
Hiring and Managing a Multifamily On-site Property Manager
***
The following two tabs change content below.
Theresa Bradley-Banta writes about investing in real estate while avoiding the pitfalls that plague many new investors. She is a 2017 PropTech Top 100 Influencer and winner of 14 American and International real estate awards for her website and real estate investing programs. As featured on: The Equifax Finance Blog, AOL's Daily Finance, Scotsman Guide, The Best Real Estate Investing Advice Ever Show, Stevie Awards Blog, Rental Housing Journal, and Investors Beat among others.
Latest posts by Theresa Bradley-Banta (see all)