by Theresa Bradley-Banta
Do you own investment real estate? How are you sleeping lately? Are your nights restful and worry free? Or are you tossing and turning all night because you're worried sick about losing everything?
Real estate is a funny thing. You can buy an investment property that is virtually problem free or you can buy a property that just seems to present problems at every turn. A problem property will drain you emotionally, physically, mentally, and possibly financially.
You don't want to find yourself asking, "What was I thinking? This property is a dog. It's in the wrong neighborhood, it's costing me money every single month and I'm stuck with it. Wasn't real estate supposed to be a great investment?"

Finding a "great deal" does not always equal "making a great investment"

Well-conceived real estate investment decisions will help you:
Avoid risk
Meet your investment objectives
Create and maintain positive returns
Realize long-term growth
In other words . . .your "sleep at night" plan. Solid real estate investment decisions can save the day. You might even end up looking like a genius.

1. Expect unexpected operating expenses

There's one thing real estate investors will agree on: unexpected operating expenses will arise. And chances are good you won't even see them coming.
Take a look at the financials for three to five comparable properties and compare those against the property you're considering. Does your property have expenses that are out of whack in comparison? If so, why? An excellent way to prepare for the unexpected is to become intimately familiar with the typical operating expenses of comparable properties in your specific submarket.

2. Keep your partners happy

Don't make the mistake of thinking about you first, partners second. If a deal is too skinny to satisfy investment partners with a certain degree of surety, don't do the deal.

3. Know your exit strategies

An investor who is crystal clear about their long-term investment plans and who has well-defined exit strategies will never rely on dumb luck for success.
What is your long-term—or even short-term—plan? Will you eventually sell the property? Fix it up and flip it for a profit? Refinance and hold it for cash flow? Leave it as a legacy for your heirs? Do a 1031 exchange? Or convert it to an entirely new use, for instance a conversion to condominiums?
Having a plan is the very best way to alleviate the closing jitters.



4. Buy on facts, not emotion

Have you ever heard someone say, "Oh! I just fell in love with the property!" My response? "Oh no! And how much will that cost you?"
It's true. Love is blind. When your heart leads, critical thought just seems to fly out the window. Do your due diligence. Inspect the property. Use actual, historical operating data (trailing income and expenses) in your analysis.

5. Invest in the right area

Always do your real estate market research—and don't ignore submarket data. You don't want to be the property owner on the wrong side of the dividing line between a profitable market and a market where properties languish at 100% vacancy.

6. Make money the day you close on the deal

If you pay too much for a property or you must rely on forces outside of your control—such as your local rental market, market appreciation and the economy—in order to see a profit, then your acquisition strategies are not working.
On the other hand, you know you've negotiated a great deal when you can turn around and immediately list your property for a profit or enjoy positive cash flow from day one.

7. Work "on" your business not "in" it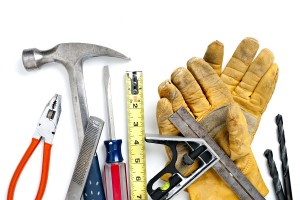 When you're managing your own property, collecting rents, and unplugging clogged toilets, you are working "in" your business. But if you're looking to make a growing and profitable business of real estate investing, then you've got to start seeing the big picture.
That's hard to do when you've got your tool belt on and you're knee-deep in goo.
A wise investor delegates property operations to qualified team members and focuses on property acquisition, asset management and long-term business strategies.

8. Hire the right team

Your real estate mentor, commercial broker and property management company are the three most important members of your team.
Most of my referrals for prospective team members came from these three key individuals.

9. The most important thing an experienced real estate investor knows

A super smart investor never believes real estate is a way to get rich quick. You can't. It's a measured process that takes time, energy, education and good planning.

Related Articles:

What Are Typical Apartment Building Operating Expenses?
The Best Way to Build Your Multifamily Real Estate Investing Team
Top 5 Things Your Real Estate Investment Partners Love to Hear
A Checklist for Researching Real Estate Markets
***
The following two tabs change content below.
Theresa Bradley-Banta writes about investing in real estate while avoiding the pitfalls that plague many new investors. She is a 2017 PropTech Top 100 Influencer and winner of 14 American and International real estate awards for her website and real estate investing programs. As featured on: The Equifax Finance Blog, AOL's Daily Finance, Scotsman Guide, The Best Real Estate Investing Advice Ever Show, Stevie Awards Blog, Rental Housing Journal, and Investors Beat among others.
Latest posts by Theresa Bradley-Banta (see all)