by Theresa Bradley-Banta
When it comes to marketing and leasing apartments Craigslist might be your best source—but it's not the only game in town.
Zillow.com, HotPads.com, Rent.com, Apartments.com, your own website and social media can all generate good traffic. But have you explored new resources and strategies lately?
Try these ideas for great results:
1. Market Where Your Target Renter Hangs Out
Take a minute and think about where your target market likes to spend their leisure time. You can find some unusual places to advertise. Often these are places that your competitors haven't thought of like:
Movie theaters (place an ad during the "pre-show entertainment").
Concert venues.
Ridesharing apps such as Uber and Lyft (enormous advertising potential).
Local schools and universities.
Coffee shops (put your property ad on cup sleeves).
Bike sharing stations.
For example, Denver B-cycle, which was the first large-scale municipal bike sharing system in the United States, is a hugely popular program especially among young urban residents. This wouldn't happen to be your target market would it?
2. It's Time to Update Your Curb Appeal
There's nothing worse than seeing prospective renters keep driving right on by at 30 miles an hour after a quick glance at your property. Five seconds is all it takes to make a negative, and lasting, first impression.
Curb appeal is one of the most important things in property marketing and leasing. Presenting an exterior that meets your target markets' standards must be one of your biggest priorities.
You can develop incredibly creative ads that draw potential renters in droves yet lose them before they reach your front door if your apartment community has no curb appeal.
Here are some inexpensive ways to make your property more attractive and welcoming:
Touch up the paint.
Add outdoor planters that are stuffed full of colorful flowers.
Add a canopy.
Install inexpensive landscaping.
Put up modern signage (yes, maybe it's time to get rid of your old dated signage).
Offer mobile friendly ways to contact your leasing agent.
And don't forget the people who walk by your property every day. If they're walking, chances are they live in the neighborhood.
It's a great idea to hold an open house at your property—especially if you have fantastic curb appeal. Put out a sandwich board with balloons and grab the auto and foot traffic on busy weekends.
3. Develop Mutually Beneficial Relationships With Local Merchants
When a local merchant learns that you will promote their business to your community they will embrace the idea of cross promotion. Local employers are especially happy when their employees live in close proximity to work. Proximity to work contributes to less tardiness and fewer missed days due to bad weather.
Offer to waive your application fees for employees of participating merchants.
Other ways to support your local merchant in exchange for free advertising are to:
Include coupons or flyers of the local business in new resident welcome packages.
Put a "Welcome to the community! Enjoy dinner (or a discount etc.) on us!" note in all new resident packages.
Offer local merchant discounts or gift cards to new and renewing residents.
Offer a referral fee to merchants.
In exchange your local merchant can:
Post your apartment building ad on notice boards or shopping carts.
Include your ad in company flyers and mailings.
Provide word of mouth advertising.
The extra effort spent in meeting your local merchants can be rewarding on both a personal and financial level.

4. Send a "Feel Good" Letter to Your Current Residents
Your current residents can be your most influential marketing group. Sending occasional thank you letters to your residents will help establish a sense of community.
But it goes beyond creating happy feelings. When your resident loves where they live they will tell their friends and family. Establish a referral incentive program at your property where each referring resident gets a gift, bonus, or rent discount.
Some effective ways to get the word out are by:
Hosting a resident referral party.
Sponsoring a community yard sale.
Holding open houses with tours of the property.
When you receive a compliment from a resident be sure to ask if they would be willing to share it online.
RELATED: An on-site manager can market and lease apartments. In fact, he/she may be your best asset. Read more at: Hiring and Managing a Multifamily On-site Property Manager
5. Pick the "Right" Property Management Company
Some property management companies have amazing branding. Find out who they are and hire them—or watch them closely so that you can model their branding. These are the management companies that offer the "cool" factor to their residents.
Sometimes the branding is as simple as offering a "green" element to living at their communities. For example, recycling programs are a very inexpensive and desirable service to offer at your property.
You can create your own buzz and cool factor by offering something as simple as pre-leasing. Include text such as "Now Pre-Leasing for Large Two-Bedrooms" in your online advertising and on your property signage.
It may not seem like a big deal but pre-leasing can tell prospective residents that they are with a proactive management company. It also implies that your property is a desirable building to live in because people want to sign leases months before they are able move-in.
Learn more: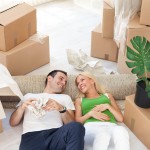 How to Attract and Keep Great Residents
14 Points That Must Be In Your Apartment Building Leasing and Marketing Plan
17 Creative Move-In Specials For Leasing Apartment Units
***
The following two tabs change content below.
Theresa Bradley-Banta writes about investing in real estate while avoiding the pitfalls that plague many new investors. She is a 2017 PropTech Top 100 Influencer and winner of 14 American and International real estate awards for her website and real estate investing programs. As featured on: The Equifax Finance Blog, AOL's Daily Finance, Scotsman Guide, The Best Real Estate Investing Advice Ever Show, Stevie Awards Blog, Rental Housing Journal, and Investors Beat among others.
Latest posts by Theresa Bradley-Banta (see all)